ioNetworks, a top innovative imaging AI solution provider in Taiwan, announces a technology integration partnership with Axis Communications, the world's most advanced video surveillance solution provider. From this year (2023), ioNetworks' AI traffic analytics models and central management package software applications will be integrated into Axis Communications' self-developed AI accelerator chip. This is another landmark partnership for ioNetworks to go global, following the introduction of the Edge AI algorithm with Ambarella chips.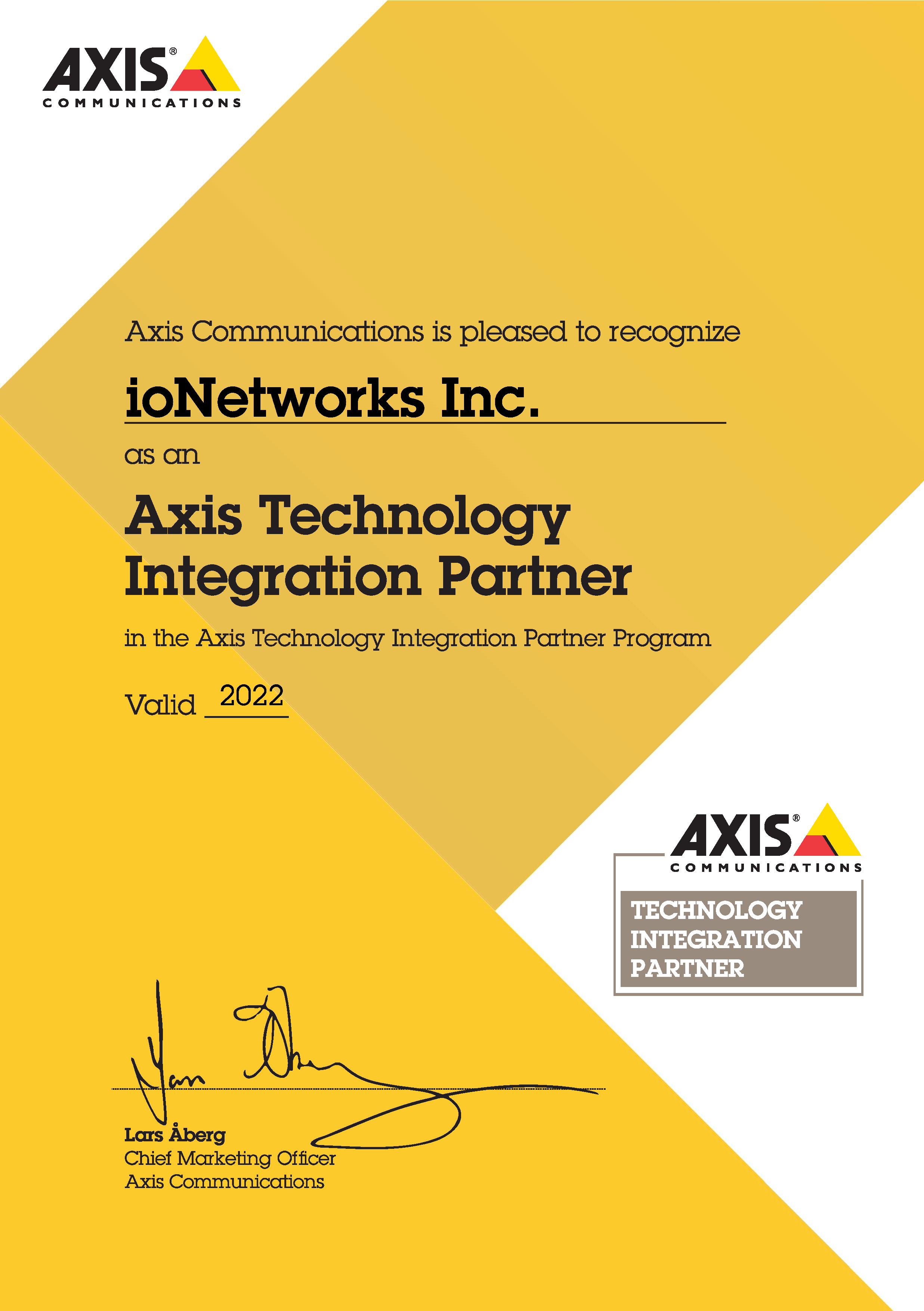 ioNetworks is a leading imaging AI startup in Taiwan dedicated to providing end-to-end solutions for using intelligent cities. From enterprise security, such as highly-precision face recognition, to city surveillance, such as traffic analytics and healthcare, as well as fall and biosign detection, these applications cover a broad scope of finance, retail, medical care, manufacturing, national defense, police department system, and government units. In recent years, ioNetworks has successfully embedded over 20 AI imaging processing models in the chips of first-tier semiconductors, Ambarella and Qualcomm, the two global giants of chip design and the world's leading providers of next-generation AI edge computing.
Axis Communications, a global market leader in video surveillance, has a series of products of surveillance cameras, network storage devices, and video management systems. The collaboration will focus on embedding ioNetworks' traffic analytics AI algorithm into Axis Communications' self-developed AI accelerator chip, so that its existing high-quality video surveillance camera can be paired with ioNetworks' superior video central management platform, creating pioneer security applications for a win-win. From now, as research and technology become more sophisticated, everything in life will all become analyzable data, bringing more and more extraordinary innovations in the future.
About ioNetworks Smart Traffic Solution - Eno Series
Eno Series is a smart traffic solution designed to achieve a more effective and safe transportation network. It uses deep learning technology to attain traffic flow analytics, license plate recognition, violation detection, obstacle detection, etc. It is also applied in various transportation fields for technological enforcement, danger detection, and road condition analytics. With the traffic management platform (TMS) developed by ioNetworks, we can get more user-friendly experiences and take early preventive measures for collecting and determining road conditions, which are required in the future era of the Internet of Vehicles. For more information on Eno series smart traffic solution, please visit the official website at https://ionetworks.co/zh/solutions/ino-series-smart-transportation